Best Garden Storage Solutions: 5 Ways To Update Your Outdoor Space
26 Jun 2019 –– Tips & Advice
Summer is here! And with the (modest amounts of) sunshine comes an urge to spend more time in the garden for many. However, one look outside could leave you recoiling in horror if your back garden is overgrown, cluttered and messy.
If this is the year you've vowed to spruce up your garden, don't stop at cutting the grass – why not introduce some garden storage ideas to make it a smart and stylish space?

Adding a few storage solutions to your garden could soon turn it into a stylish extension of your home, maximising your living space and creating an extra "room" the whole family can enjoy in different ways.
Read on for some garden storage ideas to see what would work best for you and your outdoor space.
Shed storage tips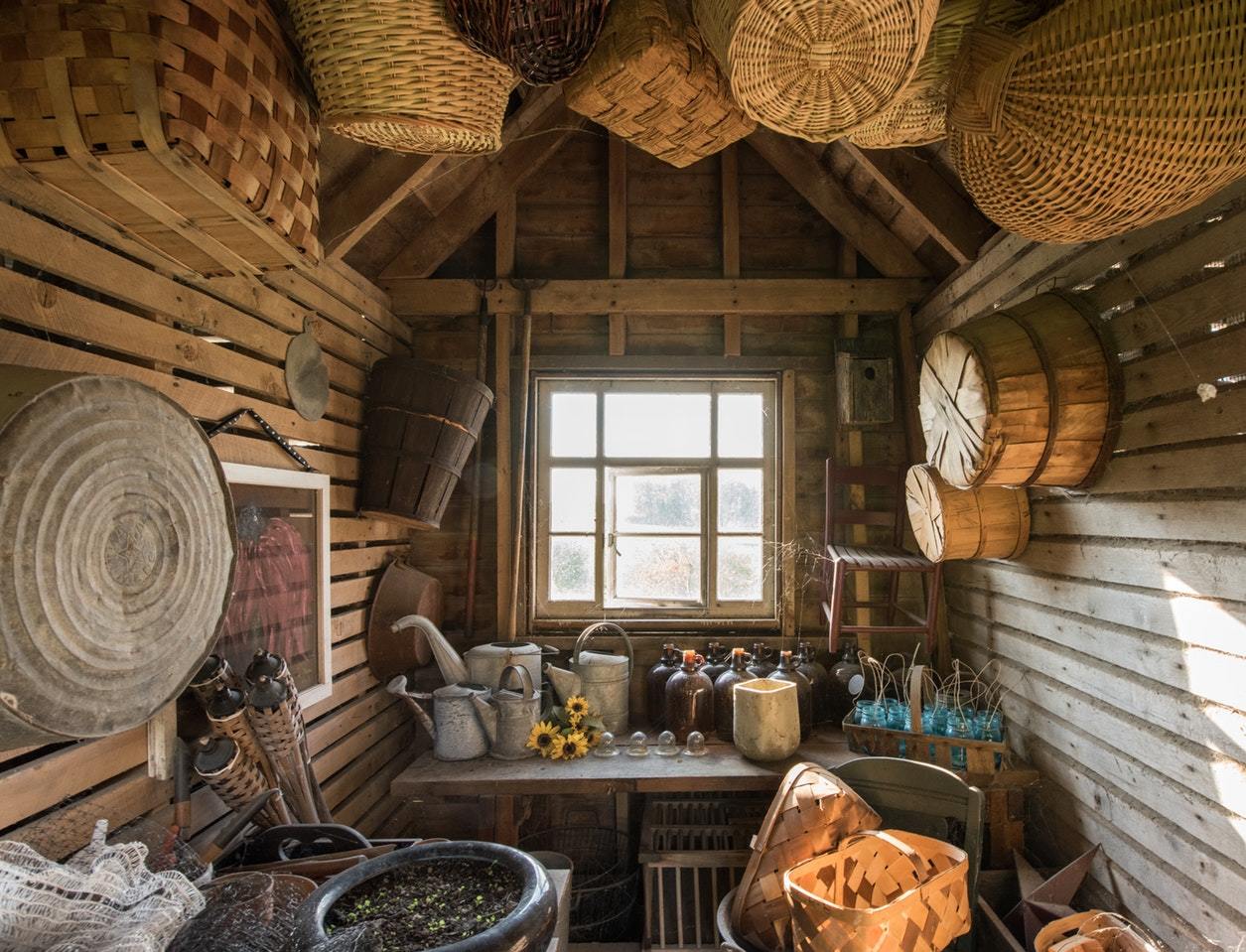 Sorting out your shed may well be top of your list of jobs to do in the garden this summer, but where to begin?
If you're dreaming big, you may have looked into shed conversion ideas and hatched grand plans to turn your garden shed into an office, gym, bar, playhouse, games room or spa. There are plenty of ways to carry out most of these shed conversions on a budget, so it will pay to scour Pinterest and Houzz for inspiration.
However, if your shed conversion plans are more along the lines of turning it from a huge mess to a useable space, check out these shed storage tips to help you on your way.
Garden bike storage
Cycling enthusiasts (and their loved ones) know how much space bikes and biking equipment can take up around the home. After all, every cyclist knows one bike just isn't enough, right?
And while bike storage solutions away from home may seem appealing to the non cyclist in your household, bike lovers will disagree.
So what other garden bike storage solutions are out there?
Buying or making your own concealed bike storage unit can be a great way to solve the dilemma of where to keep your multitude of cycles. Plus, you may be able to use it to store other things, like wheelie bins, recycling bags and garden tools. Add a living roof for an extra flourish, ensuring it grows into the garden and becomes a real feature in your outdoor space.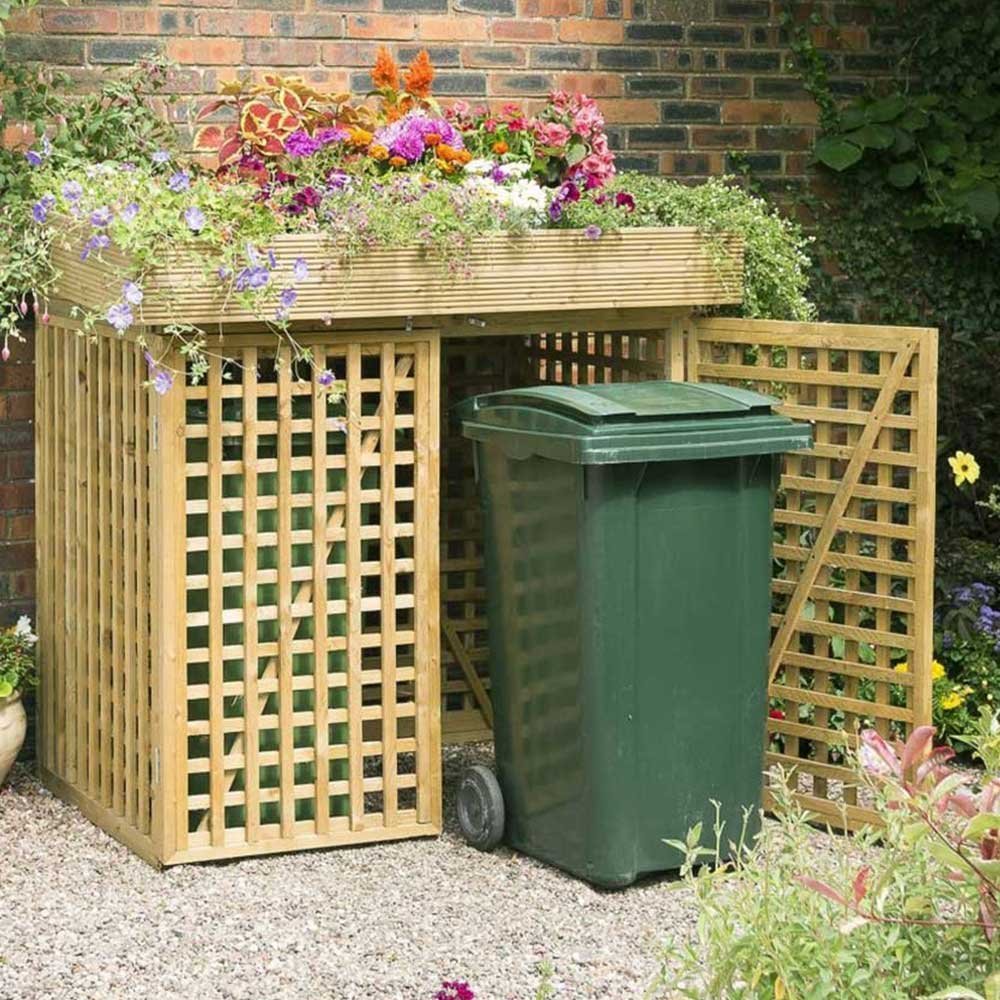 Image credit: amazon.co.uk
Adding a bike storage solution to your garden wall is another fantastic way to solve your cycle storage dilemmas. Just make sure to add a cover to ensure it is protected from the elements, as the Great British Summer isn't always the most reliable, after all ;)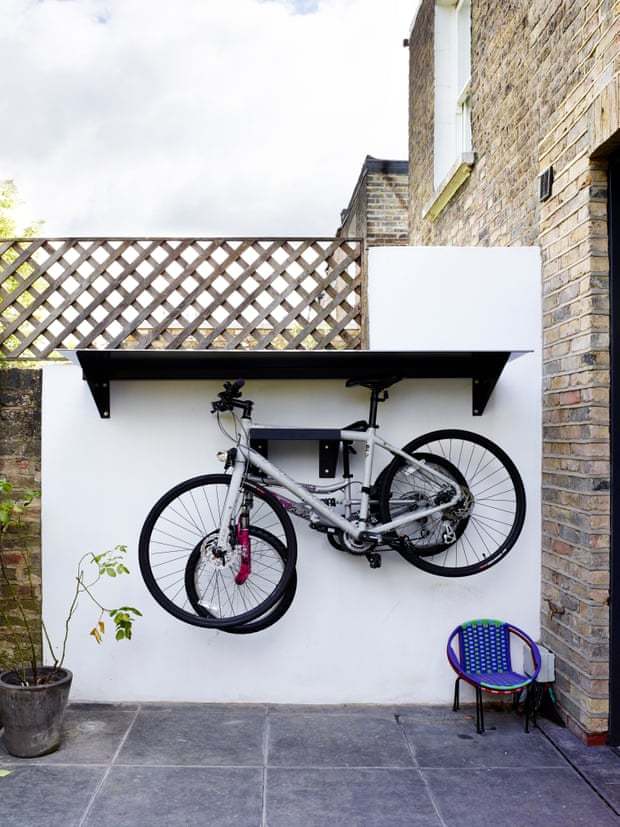 Image credit: Rachael Smith for The Guardian
Garden storage boxes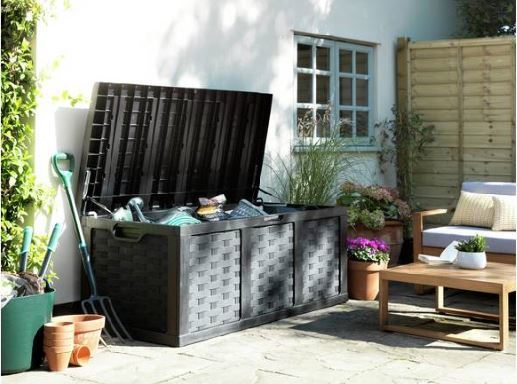 Image credit: argos.co.uk
Garden storage boxes can hide a multitude of sins, and offer you a multitude of storage purposes too.
Inside your garden storage box, you can stash tools, watering cans and other gardening equipment. Or, you could use it to hide all those footballs and other outdoor play items dotted around the garden.
Depending on the size and height garden storage box you choose, you can add a living roof to the top or turn it into a bench to add some more seating to your garden.
There are plenty of places to pick up a garden storage box without breaking your home renovation budget, so check out stores like The Range, B&Q and Argos.
Alternatively, if you're not afraid of a little DIY, you could easily build your own garden storage box to keep all of your outdoor clutter safely stored away. Check out Pinterest for inspiration on how to create your own.
Double up garden storage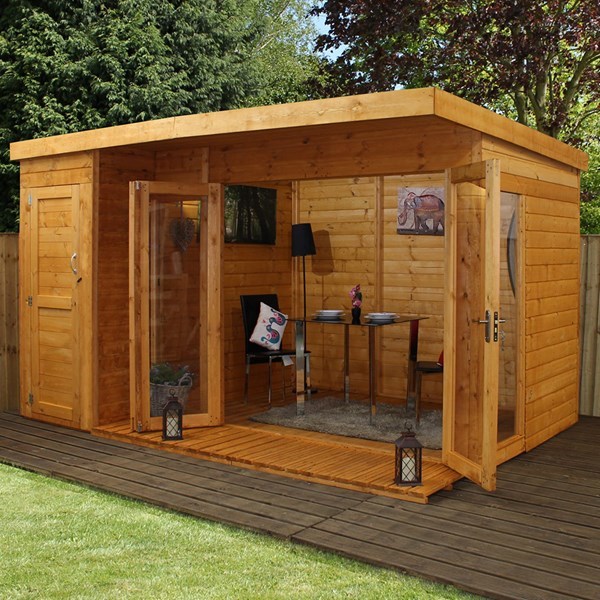 Image credit: cuckooland.com
If you don't have a shed to call your own, you may be thinking of adding one to your garden. But when it comes to outdoor storage space, how do you choose between fitting a functional shed or a luxe living space in your garden?
The good news is, you don't have to choose if you plump for a chic double summerhouse, as this offers you the best of both garden storage worlds.
Use one side to relax, work or socialise, then use the other side as a smart storage solution to house your less than glamorous garden tools.
Garden storage to keep dirt out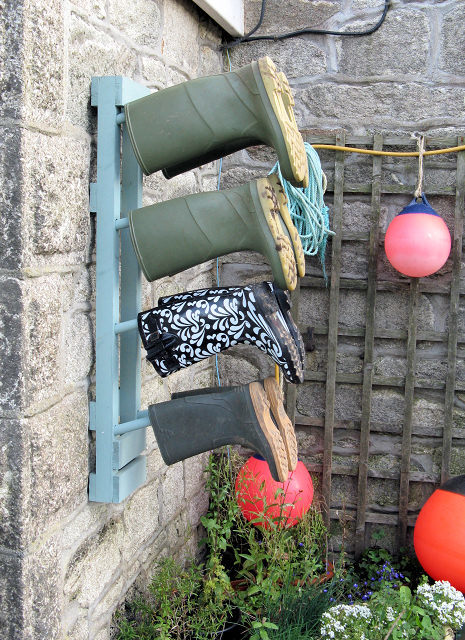 Image credit: http://wellyracks.com/wellie_rack.html

There are so many fantastic garden storage ideas out there, like this welly rack. This welly storage solution would be a handy addition to any home, but especially those with young children and dogs – as parents and dog-owners know, keeping mud outside the home can be a challenge.
Fitting a welly rack isn't just fun and functional, it's also a space-saving storage solution which is cheap and easy to make yourself if you don't have a huge budget to splash on outdoor storage solutions.
Hopefully, these garden storage ideas have given you some inspiration to update your outdoor space this summer. Don't forget, when the warm weather is over (which may sadly be sooner than we think in this country) you can always take up short or long term self-storage solutions to store outdoor equipment like lawnmowers, barbecues, tools and garden furniture to keep everything safe, dry and in pristine condition until next summer.